Angel wing jewelry has gained popularity for its beautiful symbolic meaning of love, spirituality, and protection. Wearing wing rings as a reminder of someone you love is your guardian angel.

Your life was a
Blessing,
your memory a treasure.
You are Loved
beyond words and missed
beyond measure.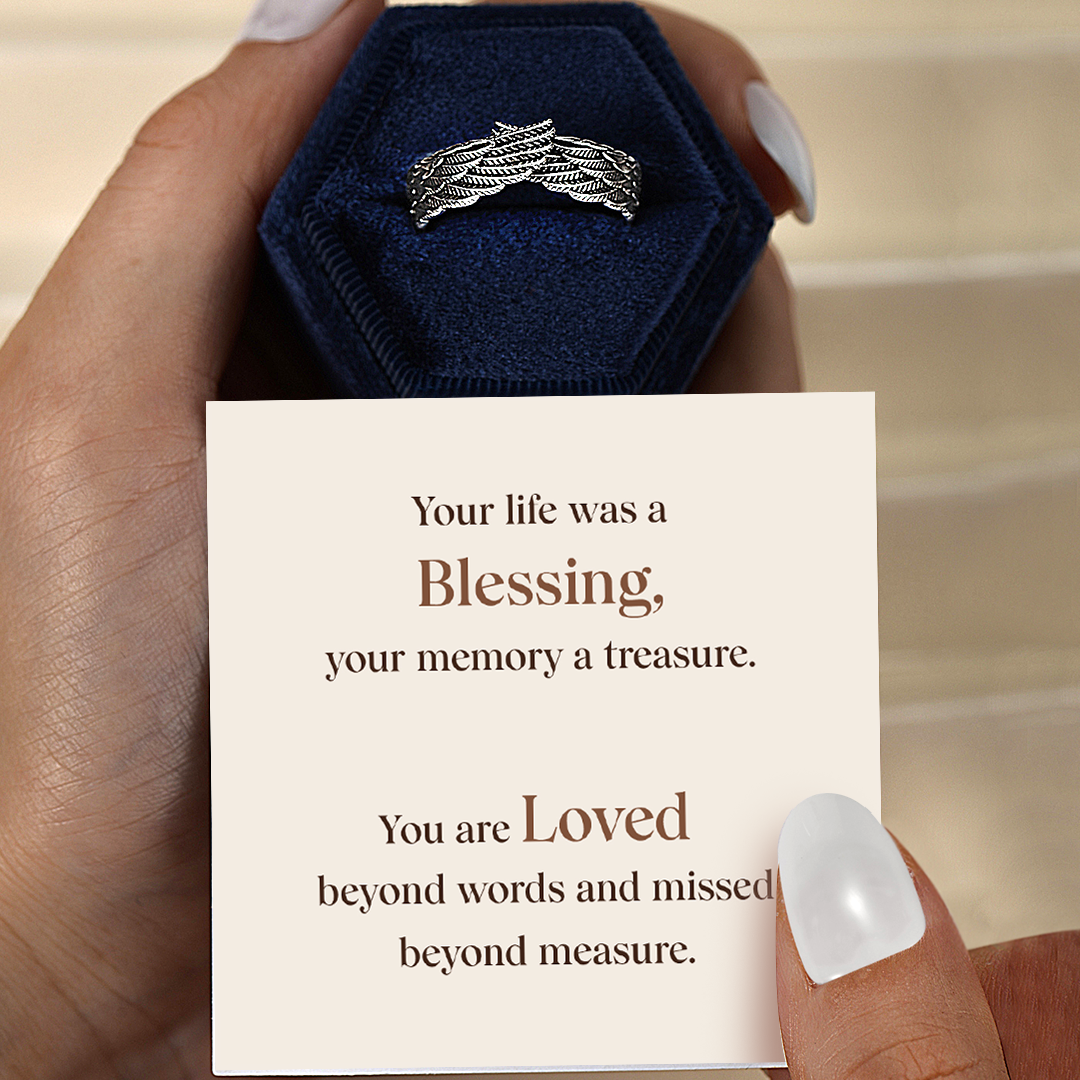 PRODUCT DETAILS
Material: Titanium steel
Quality: 100% Brand new, High quality
Size: Size 7 to 12
Available colors: Silver
Shipping time: 2-4 weeks since this is a customized piece of jewelry


Handcrafted—Made entirely by hand with all the love and art of the best-skilled artisans.
Care Tips—Avoid prolonged sweat and water by pat drying your pieces with a towel. To minimize scratches, store your piece in your  pouch or in a separate compartment in your jewelry box.