LIGHT UP YOUR ROOM WITH MAGIC!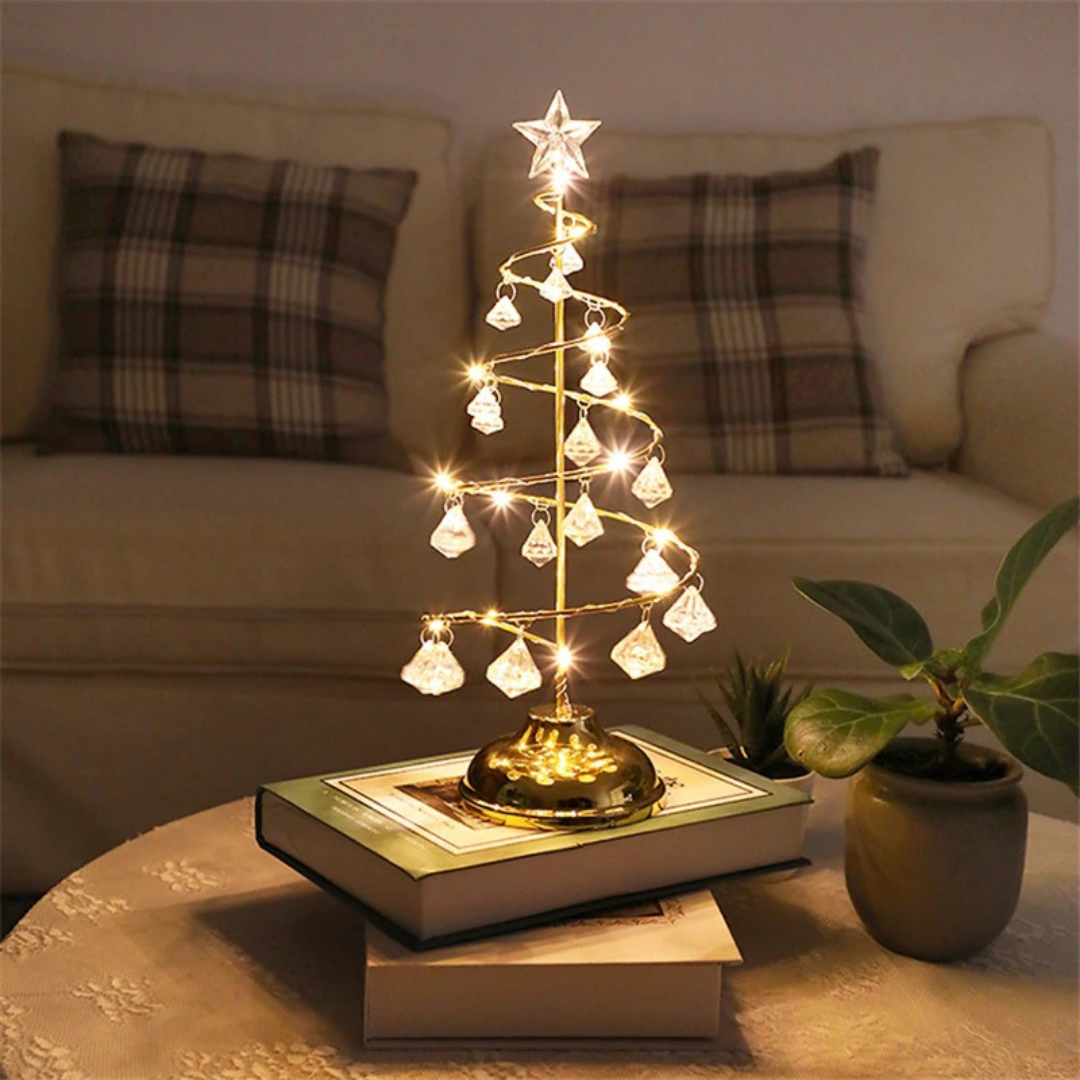 The atmosphere and magic of Christmas begins to dim as we grow older, children lose their enthusiasm and parents try to keep the myth of Father Christmas alive.

This year bring some magic and enchantment to your guests and surprise them with a unique decoration! Transform every room in your house into an enchanted world with warm and relaxing light.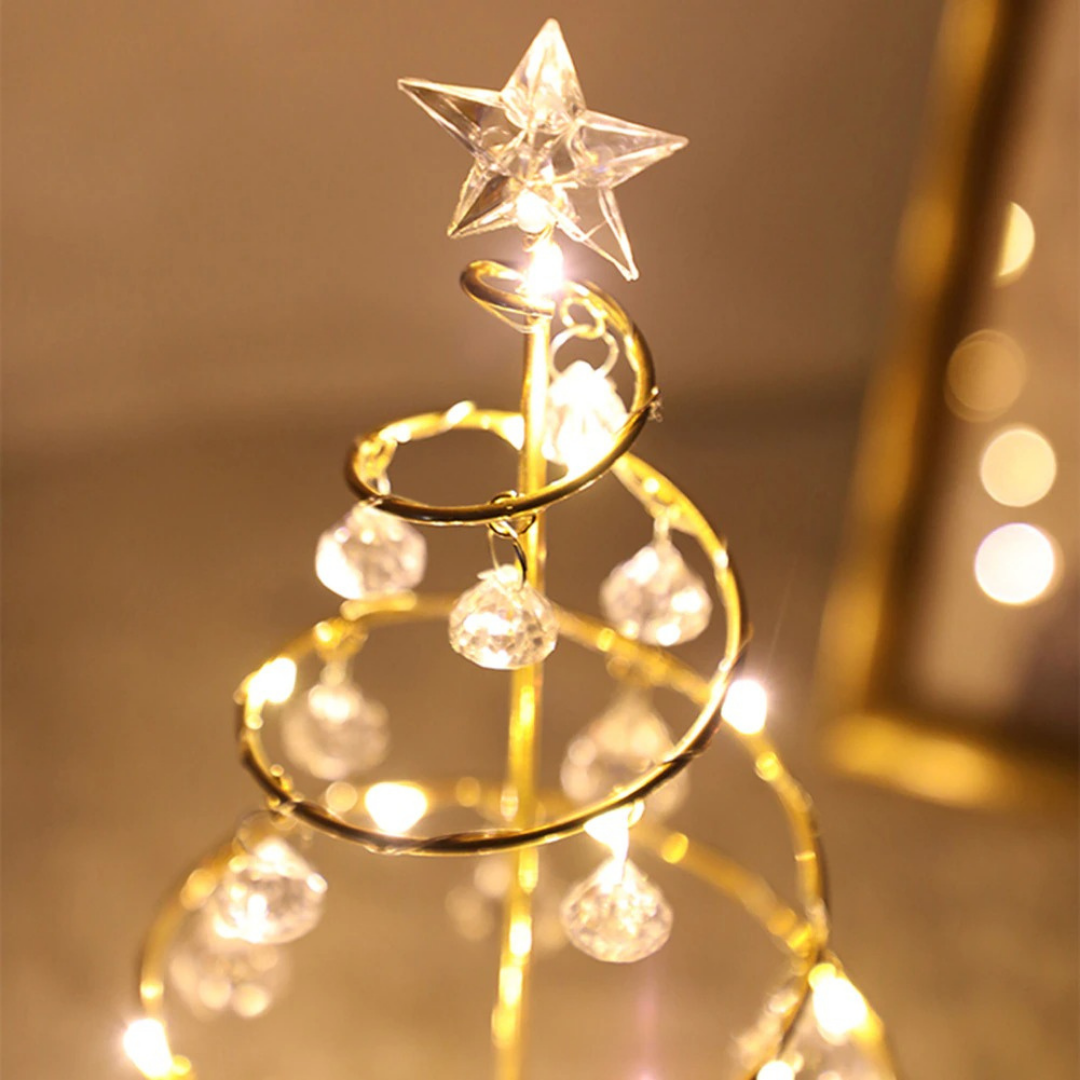 It's time to rediscover the magic of Christmas and find your inner oasis!
A SERENE ATMOSPHERE!
Imagine falling asleep in a magical wonderland, completely enveloped in a bright and welcoming atmosphere.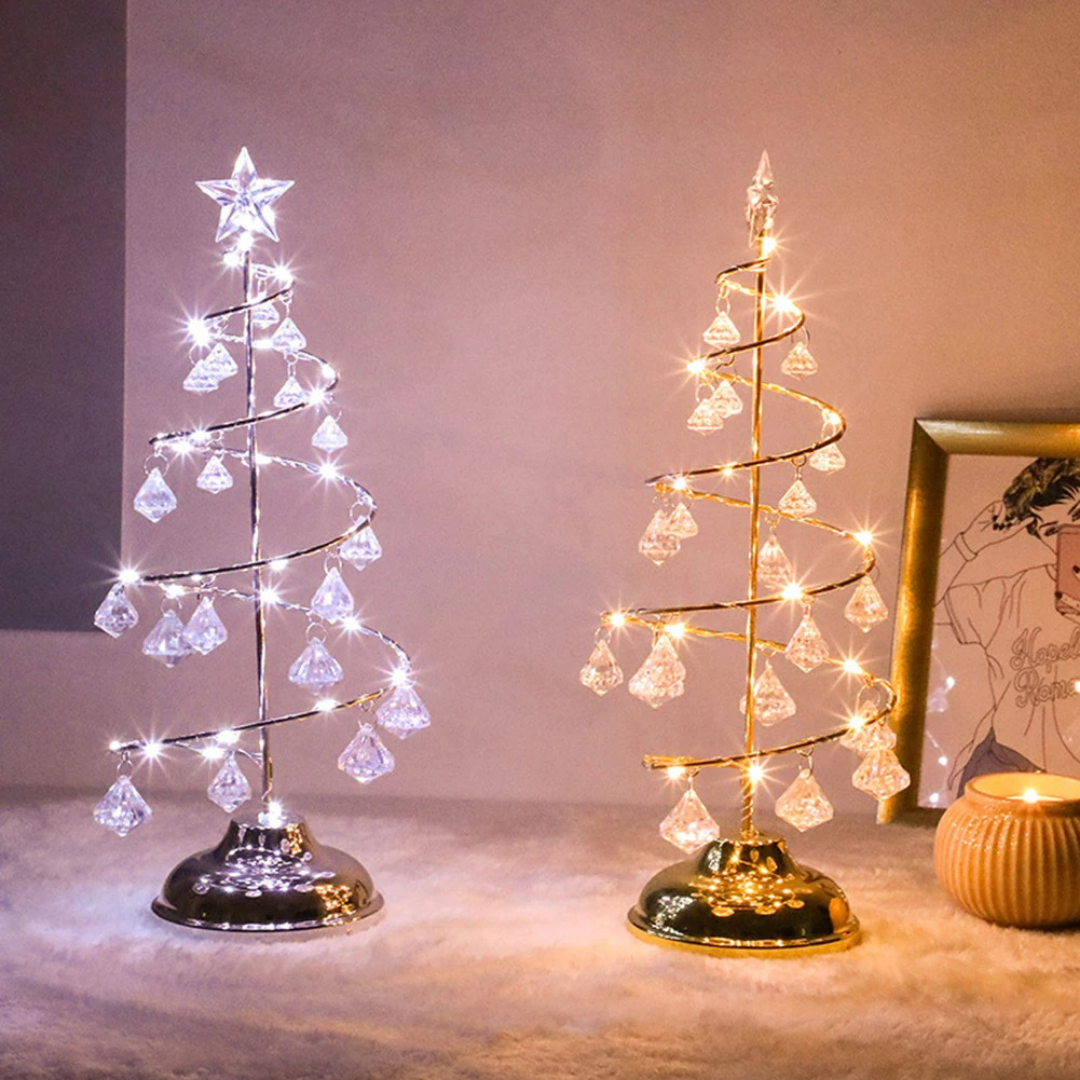 Imagine drinking a hot chocolate, probably under your favourite Christmas blanket, and having a magical feeling thanks to the Yuppymoon Christmas Lamp™!
Give your home a new welcome by illuminating it with magic and serenity!
WARM AND MAGICAL LIGHTS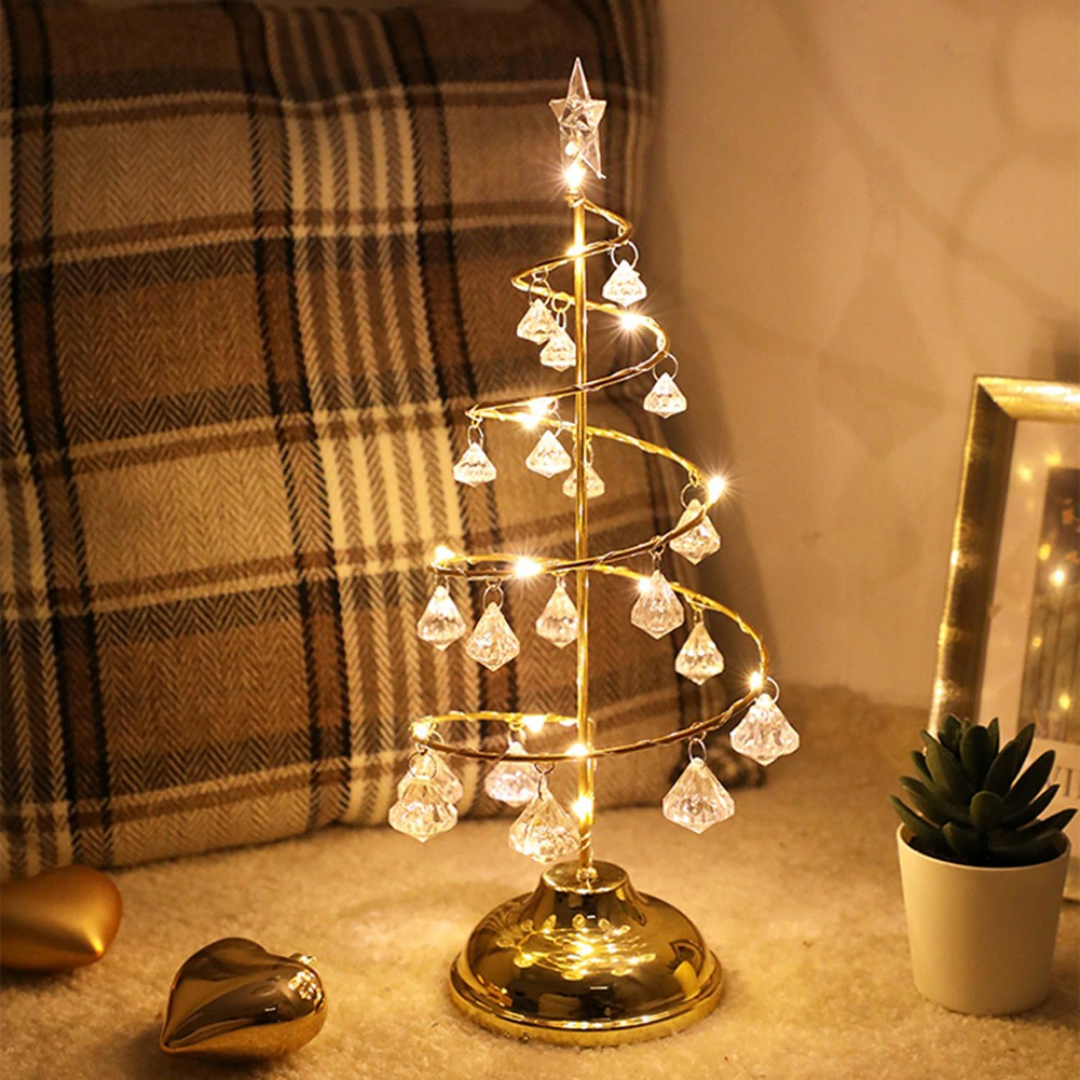 The Christmas Lamp™ features a spiral base adorned with crystal pendants that make it elegant and refined!
In addition, the best way to start Christmas is with the right Christmas tree, which is why we have designed this lamp to bring the Christmas atmosphere to every room in your house!
PEACE AND ROMANCE IN YOUR HOME!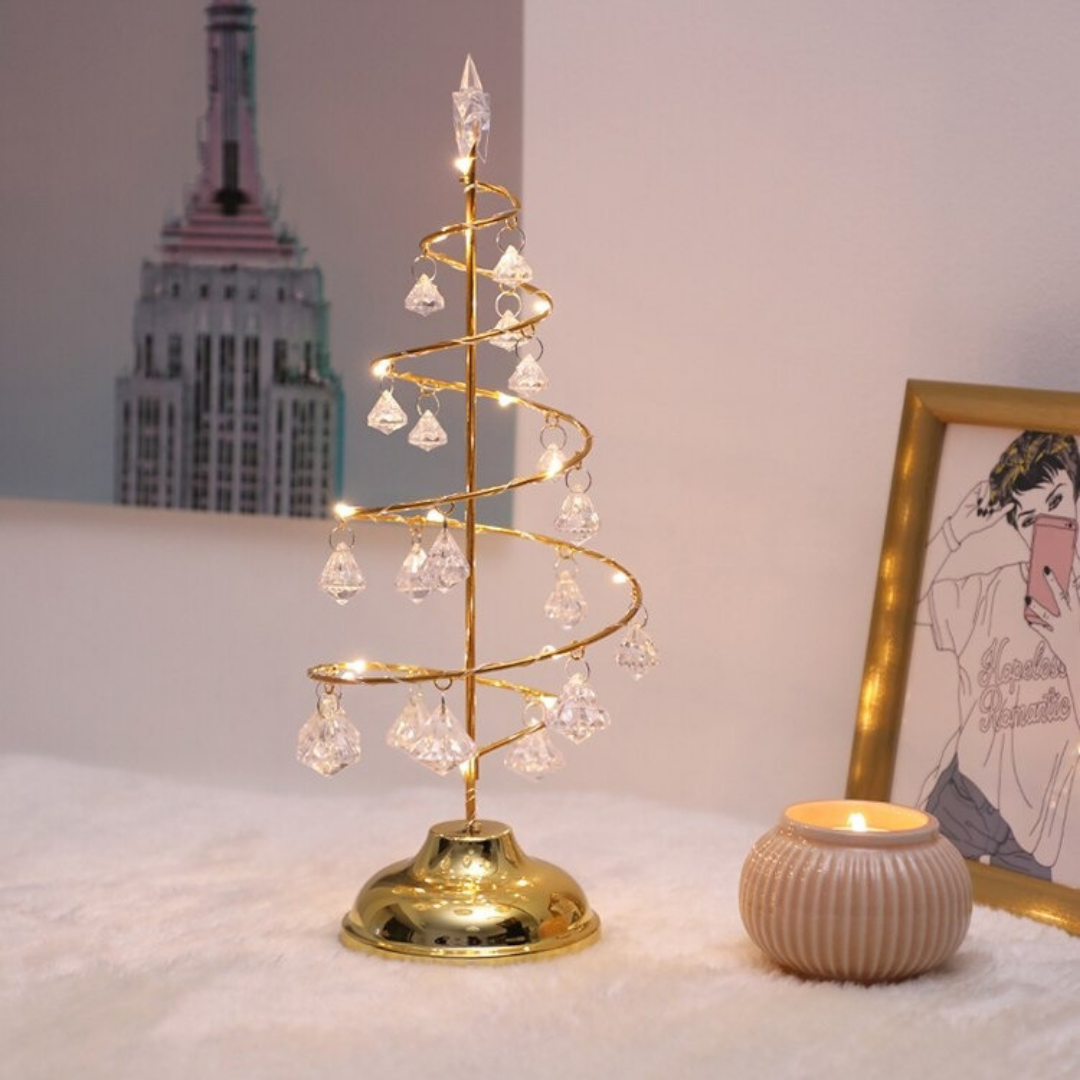 Relax and enjoy the enchantment of the Yuppytrend Christmas Lamp™, adding a sense of cosiness and an eternal dreamy glow to any space in a flash!
Just turn on the light, sit close and prepare for serenity!
WHAT MAKES THE LAMP UNIQUE?
The Christmas Lamp™ captivates children and amazes adults with its enchanting ergonomic design.
⭐A spiral base available in two colours to suit your preference! (AAA battery)

⭐Ornamental crystal diamonds that add elegance

⭐A crystal star at the tip of the tree

⭐A decorative tree that brings magic to any place: bedroom, living room, balcony and even in the bathroom!

⭐A magnificent gift of decoration and well-being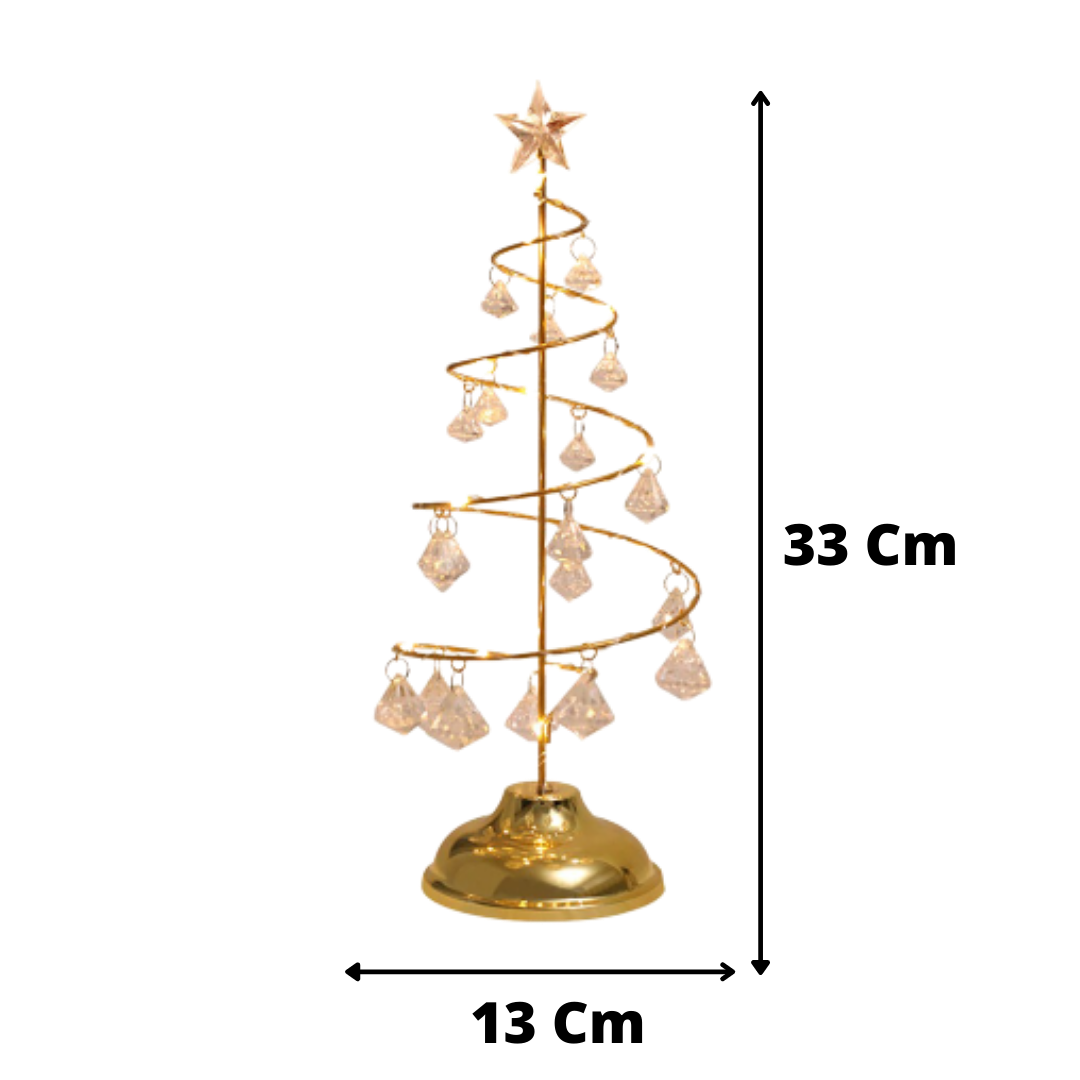 WHY DO YOU CHOOSE YUPPYTREND?
😄Buy the Christmas Lamp™ and you'll donate a portion of your purchase to pine tree planting.

😄Warranty on your purchase: if the Christmas Lamp™ arrives damaged, we guarantee a full refund.

😄Customer service: a team is always available to help you with any questions or problems you may have.

😄Secure payments: we use SSL encryption to keep your personal information 100% secure.